INVISALIGN® CLEAR DENTAL ALIGNERS
Orthodontic Care | Tooth Love Irvine
You deserve to love your teeth even when undergoing orthodontic treatment to correct crowding, misalignment, and bite problems. Invisalign® Clear dental aligners are recommended by Dr. Joanna Jefferson of Tooth Love as a discreet, transparent alternative to silver-hued metal "hardware" associated with metal braces. 
THE BEAUTY AND EASE OF CLEAR ALIGNERS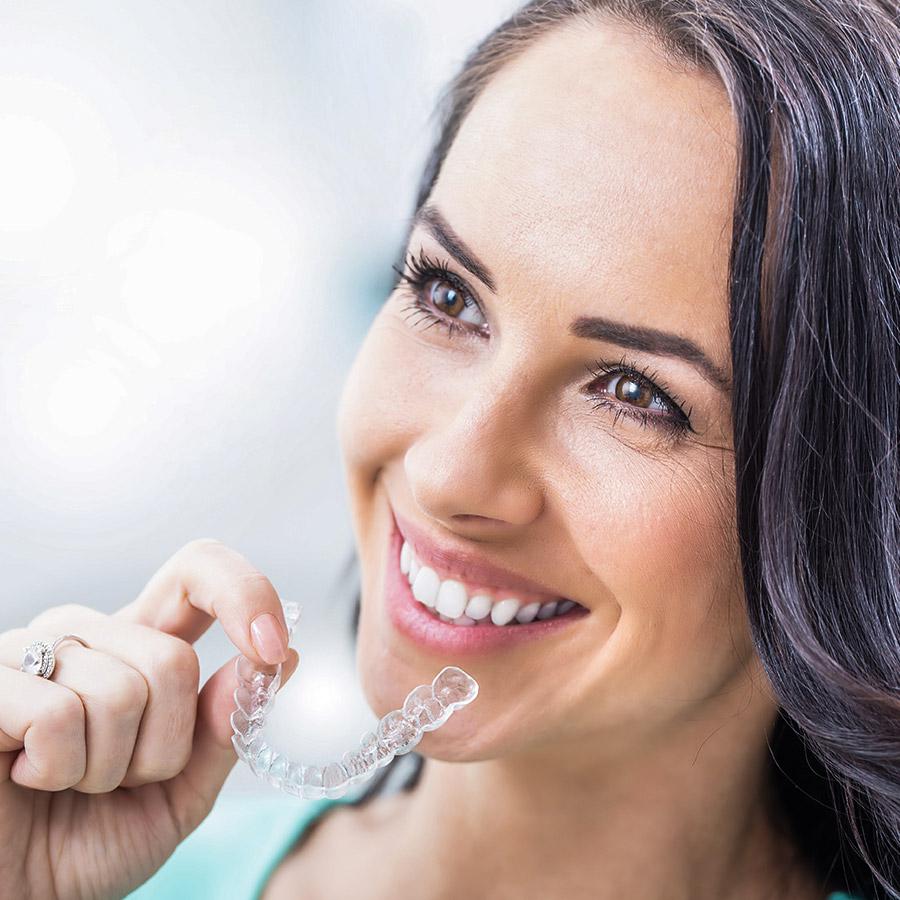 There are many transparent aligner systems on the market today and available to patients in Irvine, CA, and the surrounding area. They are all designed in much the same way; an advanced, safe, and smooth see-through plastic is shaped to fit the contours of your mouth. These aligners are custom-fitted to your mouth, based on impressions or models of your teeth and gums. The aligners are similar in appearance to other types of oral appliances, such as whitening trays or retainers, and you slip the aligner into your mouth and over your teeth. The aligner places consistent, gentle force on the teeth to gradually reposition them. You can remove these aligners for eating meals and when brushing and flossing your teeth. So, these systems support comfort throughout treatment and the excellent oral hygiene that maintains the health of your teeth and gums. 
Throughout treatment, you will wear a series of aligners, designed to correspond with a different phase of the treatment process. When worn as directed, usually for around one or two weeks, your treatment stays on track. It is comparable to conventional braces, only without the hassle associated with fixed, stainless-steel hardware.
Invisalign® is a pioneer in the clear aligner therapy world. This process has been around since the late 1990s. Since then, these aligners have quite literally corrected misalignment and "bad bite" for millions of patients worldwide. We recommend that these trays be worn for at least 20 to 22 hours each day, with you only removing them for meals and cleaning. Thanks to Invisalign's advanced software, Dr. Jefferson can even show you what your smile will look like during your consultation. A 3-dimensional design of your mouth is created based on scans or digital impressions. It helps to inform treatment because you can see precisely how aligners work and how they reposition teeth throughout the process. This model is also used to guide the precise fabrication of your aligner trays. 
Your gorgeous, healthy smile awaits! Please do not put it off for another day. Schedule your FREE Invisalign® consultation at our practice by calling (949) 444-5656.