iTero® 5D Digital Scanner
At Tooth Love in Irvine, CA, we want to make your dental experience as comfortable and convenient as possible. That's why we offer the iTero® Intraoral Scanner for our patients. With this innovative technology, doctors can take a 3D digital scan of your teeth and bite rather than using a traditional impression material that can be uncomfortable and inconvenient. In addition to being significantly more patient-friendly, the iTero® Intraoral Scanner also offers increased precision and eliminates the risks of gagging or swallowing excess impression gel.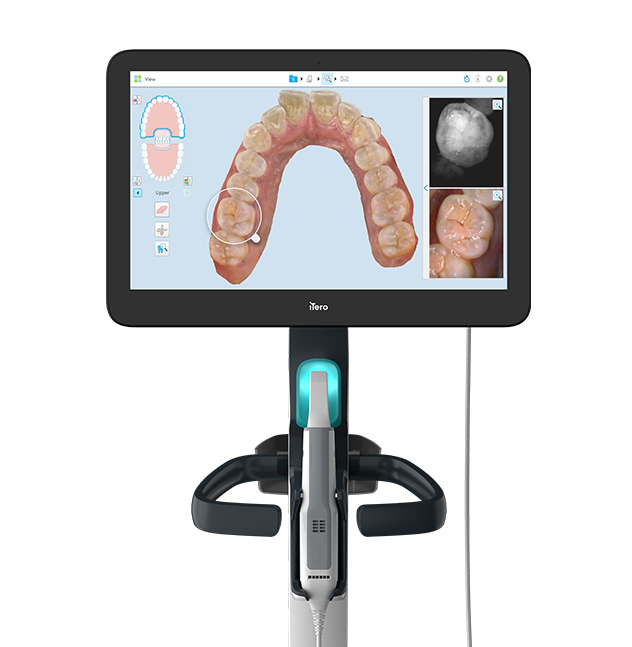 Before a patient can receive braces, retainers or Invisalign, dental impressions must be taken of his or her smile to plan an appropriate orthodontic procedure. Historically, these impressions were captured by putting large metal trays filled with liquid plaster against the upper and lower jaw. The traditional method for taking dental impressions is uncomfortable, time-consuming and often inaccurate. The iTero® scanner uses digital technology to create a detailed replica of a patient's smile quickly and accurately.
Dr. Joanna Jefferson provides our patients with a quick and easy scan that only takes 3-5 minutes. This non-invasive procedure captures the form and structure of the patient's teeth and gums through a series of 3D pictures, which creates a digital copy. The 100,000 laser points captured by this digital impression scanner in perfectly sharp focus provide greater accuracy to patients and have all but eliminated the need for return appointments for readjustments. Additionally, an improved digital map of the mouth helps our team educate patients for a better experience during their office visit.
To see the advantages of digital dental imaging, call Tooth Love Irvine at (949) 444-5656 to make an appointment.