TRUST TOOTH GEMS TO THE DENTAL PROFESSIONALS
BOOST YOUR SMILE BLING
At Tooth Love, we truly celebrate the unique beauty of each person's smile. One of the most fun ways for us to inject more "vavoom" into your teeth is with tooth gems. Think of tooth gems as bling for your teeth. Unlike gems that you can buy online and apply yourself, such dental decorating at our practice is applied and overseen by professionals. If you live in Orange County, you can trust that the health and safety of your teeth and mouth are in good hands with Dr. Joanna Jefferson and our expert team in Irvine, California.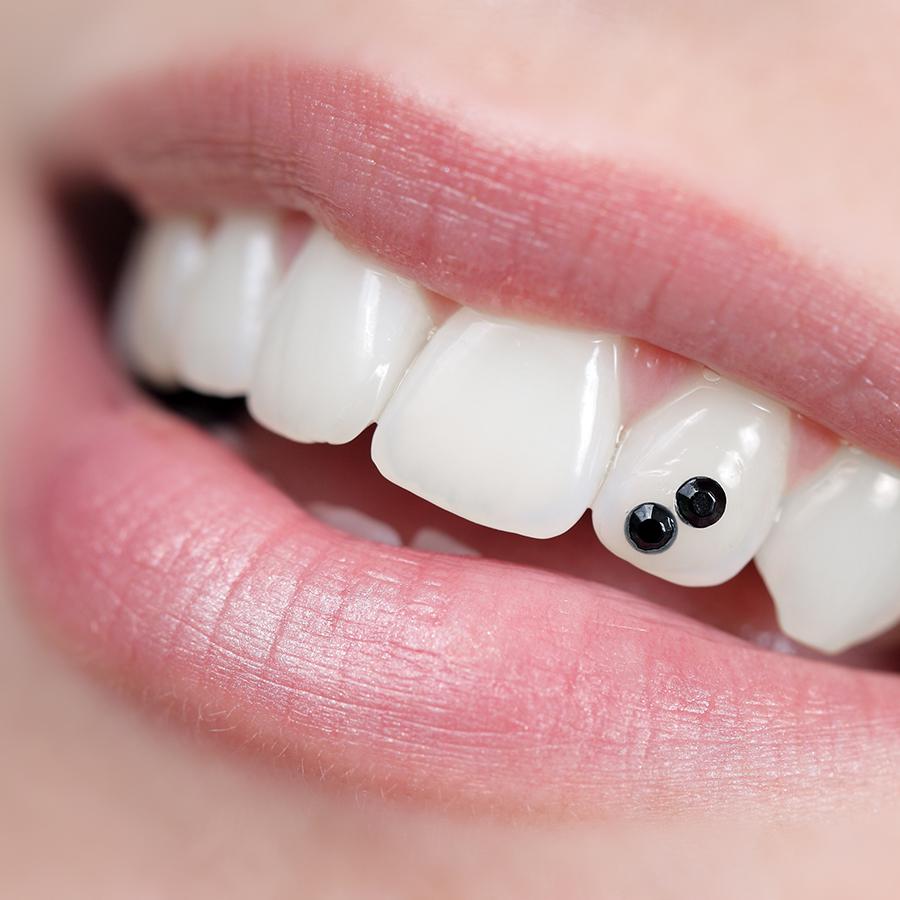 TOOTH GEMS BASICS 
Just like earrings, other piercings, necklaces, and additional types of jewelry, tooth gems come in various styles, shapes, and colors. There is a gem that is suited to your preferences and personality. Such "dental art" ranges from Swarovski crystals in dazzling colors like lavender and aquamarine to gold studs in all sorts of geometric shapes, including triangles and diamonds. We use rhinestones that are selected by the patient and applied by our professionals to the teeth. They are bonded or fixed securely into place with specialized technologies and adhesive agents. Securing the gems is straightforward and painless; think of the process as similar to placing braces or other orthodontic appliances on the teeth. There is no need to "prepare" the tooth in any way and no alteration of the natural tooth structure since the dazzling stones are applied to the surfaces of the teeth. 
PROFESSIONAL CARE FOR YOUR SPARKLING SMILE
Since the process is non-invasive and tooth-preserving, gem application is also reversible. We can remove the gems at any time that you'd like us to, and since they are so small in diameter, the stones require little to no adjustment period. Due to our careful oversight and our sealing the area underneath the gem (similar to a filling), tooth gems do not present challenges to your oral health. Continue to retain your excellent oral hygiene habits at home and professional cleanings at our practice as directed. Our hygienists know how to skillfully, effectively, and gently clean teeth that are bedazzled with rhinestones, as well as teeth that have other "attachments," such as orthodontic appliances. The only threat to your teeth throughout the life of your gems is a failure to clean adequately around the stone at home. Failure to do so can promote the development of harmful bacteria and plaque build-up, which leads to decay and tooth loss. 
We look forward to adding some eye-catching bling to your smile. Call us at (949) 444-5656 to find out more about tooth gems or schedule an appointment with Dr. Joanna Jefferson.